Loan Options & Lending Solutions for On-Land Manufactured Homes in California
Manufactured Home On-Land No Foundation Required
Manufactured Home On-Land Homes Been Moved - OK!
When you're in the market for manufactured home financing, Manufactured Home Mortgage can say YES when many lenders say no. Manufactured home owners in California are commonly denied the ability to finance their home due to on-land mortgage loan restrictions on manufactured housing units.
At Manufactured Home Mortgage, we offer a variety of mortgage loan options whether you are buying or refinancing a manufactured house. We offer attractive terms and competitive rates. Contact one of our loan specialists to learn more about our Manufactured Home On-Land Loan Options in California.
MANUFACTURED HOME ON-LAND LOAN OPTIONS IN CALIFORNIA – AT A GLANCE
Manufactured Home Purchase Programs On Land
Loans Starting as Low as 5% Down Payment
No Private Mortgage Insurance Required
Homes that Have Been Moved Accepted
New and Existing (Pre-Owned/Ued) Manufactured Homes
None Permanent Or Skirting Foundation Accepted
Single-Wide Homes Accepted
Primary, Vacation (Secondary) & Buy For Availabe Manufactured Homes
Investment Loans for Manufactured Home On Land
Seller Paid Closing Cost Allowed
Fixed and Adjustable Rate Programs
Loan Terms – 5, 10, 15, 20, 23, 25 and 30
One-Time Close Construction Loans
Refinance Programs for Manufactured Homes On Land
Rate & Term – Lower Your Payment
Home Improvement Programs
Debt Consolidation – Pay Off Bills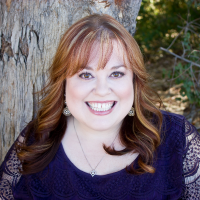 Finding the right home loan involves consideration of your individual needs and goals. We are here to guide you